EXCLUSIVE Distributor and Reseller of MMT Product Solutions
ABCOMDSS introduces the North American market to the Transparent HYPEBOX®, a real-life way to showcase your products inside a box while playing digital content at the forefront! With up to 10 points of touch your audience can interact, learn and collaborate simultaneously making this an all-in-one marketing tool for any setting. Fully customizable, the HYPEBOX® is a unique solution that will transform the user experience.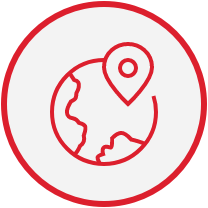 Design
The design came from the streets of Berlin with a clear focus on quality. The product is made of steel construction and a white powder coating finish with optional other colors. It is truly a unique and clean design that attracts any audience!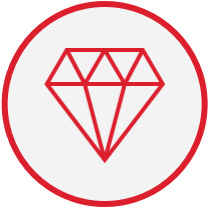 Full HD Resolution
The transparent LCD is native 1920 x 1080 and a 16:9 aspect ratio on most models. This allows for an amazing platform for content development which will enhance the user engagement.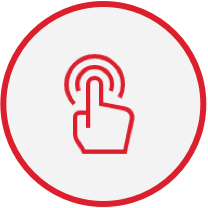 Transparent Technology
The integrated transparent display allows the user to see through the digital screen like a piece of glass letting the user to experience the product with unique content drive at the forefront.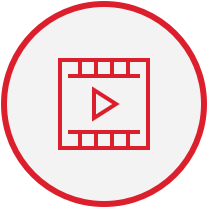 USB Media Playback
You will not require an external media source when using the internal USB port. Play and Loop video files including .MP4, .MPG, .AVI, .MOV and more!
---
Different Sizes for Different Applications
| | Size | Box Dimensions | Resolution | Interactivity | Orientation | Technical Drawing |
| --- | --- | --- | --- | --- | --- | --- |
| | 19" | 18.3"W x 15.9"H x 12.6"D | 1280x1024px | Non-Touch | Landscape Only | Special Order |
| | 21.5" | 22.8"W x 14.9"H x 8.6"D | 1920x1080px | IR Touch | Landscape or Portrait | |
| | 32" | 31.7"W x 20"H x 12.6"D | 1920x1080px | IR Touch | Landscape or Portrait | |
| | 43" | 42"W x 26.7"H x 15.9"D | 1920x1080px | IR Touch | Landscape or Portrait | |
| | 49" | 48.5"W x 30"H x 15.9"D | 1920x1080px | IR Touch | Landscape or Portrait | |
| | 55" | 53.3"W x 32.5"H x 23.6"D | 1920x1080px | IR Touch | Landscape or Portrait | |
| | 84" | 90.4"W x 53.2"H x 31.5"D | 3840x1920px | IR Touch | Landscape or Portrait | |
| | 43" V2 | 43.9"W x 29.5"H x 20"D | 1920x1080px | Touch (PCAP) | Landscape Only | |
| | 49" V2 | 30.7"W x 78.7"H x 15.9"D | 1080x1920px | Touch (PCAP) | Portrait Only | |
Case Studies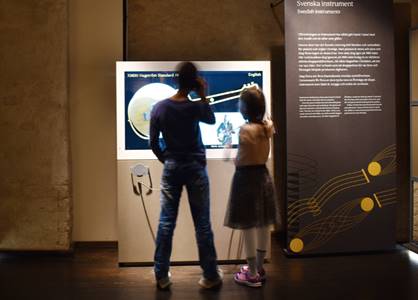 A New Multi-Touch Experience
This installation in a museum in Sweden combined digital content and a real life guitar in an exciting and interactive way. Through the transparent screen, the audience can see the guitar as  a physical object while a digital layer of information is displayed to them! A musical journey was built where famous artists are seen playing music and talk about components that make up the guitar.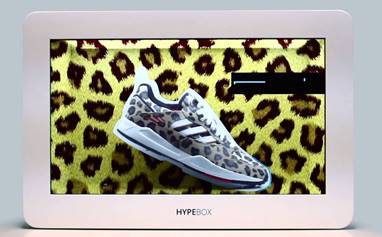 Inspiring Advertising
The HYPEBOX in a shoe store served the shopper quite the experience! With limited front window space a store was able to entice the passerby at a much higher percentage than with just a real life, static shoe! Even advertising for other shoe colors or types! This was a great way to draw in people off the street and the store was able to easily change up the content based on sale days or any other ad they wanted to run.
Reach out to a HYPEBOX Specialist today to inquire about our transparent displays!